Instead of going to agents and banks with cumbersome and time-consuming procedures, you can now easily transfer money domestic or using international money transfer service through DHD Logistics system. With simple, convenient and quick procedure, the recipient can receive money right in the day.
Advantages of money transfer services
Transfer money to recipients across Vietnam and internationally.
Fast, safest way to meet the needs of customers in the implementation of important commercial and commercial contracts. DHD Logistics supports the implementation of customers' excellent business opportunities.
Customers can receive and withdraw money by CMT, bank card or at any transaction point of DHD Logistics.
Especially, when transferring money to or within the DHD Logistics system, beneficiaries can receive money within the working day. Help customers limit the risk of losing money, sending the wrong recipient address and delays in money transfer in emergencies.
Saves you a lot of money and time instead of having to hand over cash.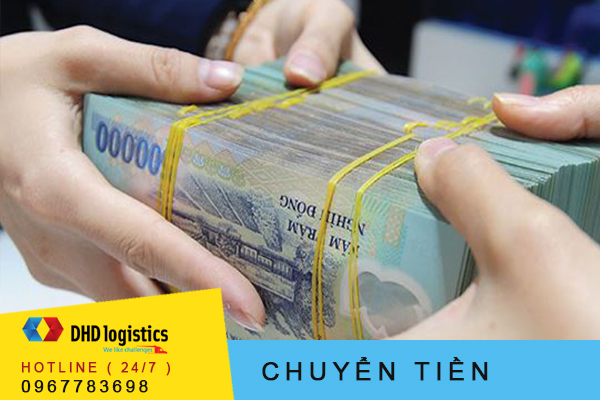 Domestic money transfer service is fast, convenient and safe
DHD Logistics's domestic money transfer service is provided throughout Vietnam. Product and service characteristics:
Simple, convenient money delivery and payment procedure.
Transfer money quickly, safely and accurately to the recipient
Extensive service delivery, including in remote areas and islands nationwide
Flexible service time, working including holidays, holidays. Prolonged working hours for customers transferring money during and outside working hours.
My Post: Customs Consulting
International money transfer service
Are you a child studying abroad or you want to send money to relatives, relatives, medical expenses, and any other purposes. International money transfer service at DHD Logistics ensures fast, safe and efficient money transfer with low cost. With a long time of operation throughout the years, we have been trusted by many customers and used the service. Customers can feel secure when coming to DHD Logistics.
In addition, DHD Logistics also provides international payment support services. To meet the needs of international payment via credit card, paypal … We would like to introduce the international payment support program with a low cost of 0.15 – 0.6% of the total amount you need to pay. when using a credit card.
During the transaction, there is a confirmation invoice. If you have problems with payment DHD Logistics will support immediate settlement. We provide international money transfer service to countries like China, Taiwan, Hong Kong, Japan, Korea, England, Australia, USA, Canada, …
Bundled services
DHD Logistics supports diversified and flexible value-added services for customers: receiving / paying at the address, payment notice through means such as mail, news text, SMS, internet …
With domestic remittance service the recipient can receive money as soon as the sender makes a successful money transfer or receives money at home for at least 24 hours (for with regular money transfer) or only takes 2-4 hours for fast money transfer. We are committed to 100% refund if no transaction is completed.
DHD Logistics based on each transaction request of individuals and businesses to choose the most optimal payment channel. From there, help you pay the goods quickly and smoothly. For more information and specific advice on money transfer services, please contact us directly.
Website: https://dhdlogistics.com/en/
Hotline: 0967 783 698 – 0971 978 595
Email: chidp.dhdlogistics@gmail.com
Address: No. 28 Duy Tan, Dich Vong Hau, Cau Giay, Hanoi